Welcome, neighbor, to GetHelpOC™
Orange County is our home. It is a wonderful place to live, work, and play. It is our vision that all our neighbors reach their full potential including being healthy and thriving. Having said that, we know that sometimes our neighbors -- you, your friends, family, or coworkers -- may find themselves in need of support. That is why GetHelpOC™ is here.
GetHelpOC™ is a local effort to ensure that all our neighbors in Orange County can connect to quality services and information quickly. When connecting with a GetHelpOC™ Community Partner, you are part of the GetHelpOC's Network and its services. Our network is constantly growing. For a list of our current partners, see below.
When you connect with GetHelpOC™, you will have the choice to open a Neighbor Account and be part of the network. You don't have to open an account to get services. By choosing to be part of GetHelpOC™, you gain access to a network of local organizations working together to ensure that you receive quality information and services in a timely fashion. We will be with you each step of your journey to well-being. An advantage of a Neighbor Account is that your story, information, and updates follow you and you do not need to repeat them all with each new connection. Rest assured that we follow all legal requirements to ensure that your privacy is protected. You are always in charge of your information and can choose to no longer be part of GetHelpOC™ and close your account at any time.
So, let's begin your journey to well-being with GetHelpOC™!
How to begin with GetHelpOC™
Call 211OC any time toll-free at 2-1-1 or (888) 600-4357 and connect with a live Specialist.
If you are a service provider and would like to join GetHelpOC™, please contact Amy Arambulo at aarambulo@211oc.org or (714) 589-2350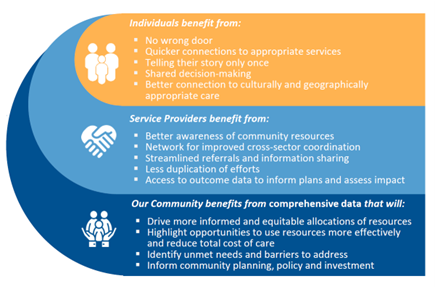 ---